L'ALFÁS DEL PI
Discover the nautical treasures of L'Alfàs del Pi!
 L'Alfàs del Pi is a destination that enchants all lovers of the sea and water sports. Located on the Costa Blanca coast, this Mediterranean town has a wide range of beaches, coves, and diving areas that stretch along its coastline. Playa del Albir is its most popular beach and stands out for its crystal clear waters and its promenade full of restaurants and bars. If you are looking for more tranquility, Cala del Médico is perfect for a relaxing day with your partner or family. On the other hand, Cala de la Mina is a small cove with crystal clear and calm waters, ideal for snorkeling and diving enthusiasts.
 But L'Alfàs del Pi offers much more than beaches and coves. The Marina of L'Albir is an ideal starting point for exploring the Costa Blanca coast by boat or practicing water sports such as paddle surfing or kayaking. From here, you can sail to the impressive Benidorm Island, which has a varied marine fauna and is surrounded by crystal clear waters.
 If you are a diving enthusiast, you cannot miss the dives in the Serra Gelada Natural Park, where you can discover the beauty of its seabeds and underwater caves. In addition, in L'Alfàs del Pi, you can also enjoy activities such as sport fishing, water skiing, or windsurfing.
 In short, L'Alfàs del Pi is a perfect nautical destination to enjoy a vacation on the Spanish Mediterranean coast.
Course to...
PLAYA ALBIR
 Racó Albir Beach is a beautiful beach with white sand and crystal clear waters, located in the coastal town of L'Alfás del Pi. With a length of 592 meters and a width of 32 meters, this beach is ideal for spending a day in the sun and sea with family or friends. Additionally, it offers services for renting sun loungers, umbrellas, and water sports equipment like paddle surfing and kayaking.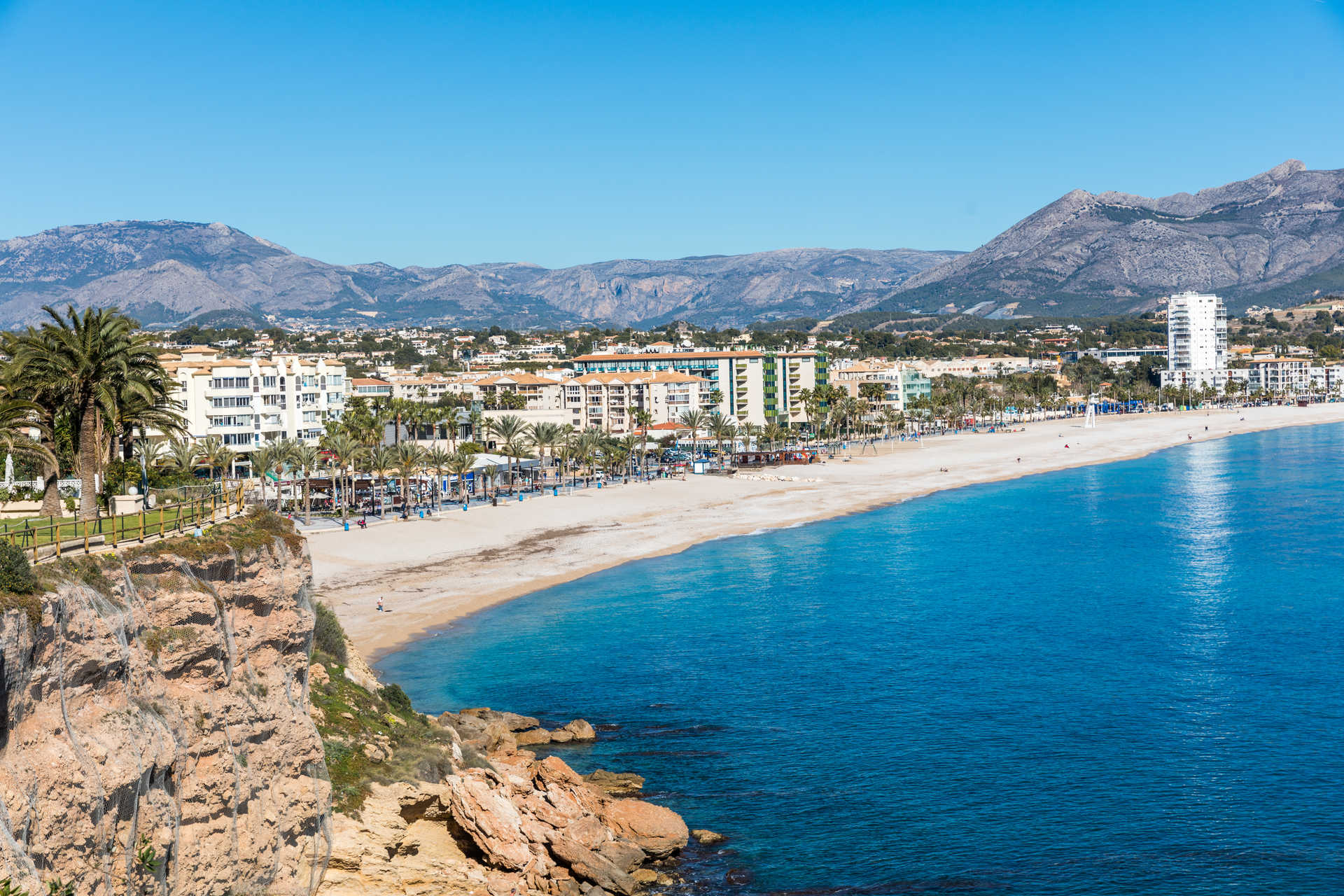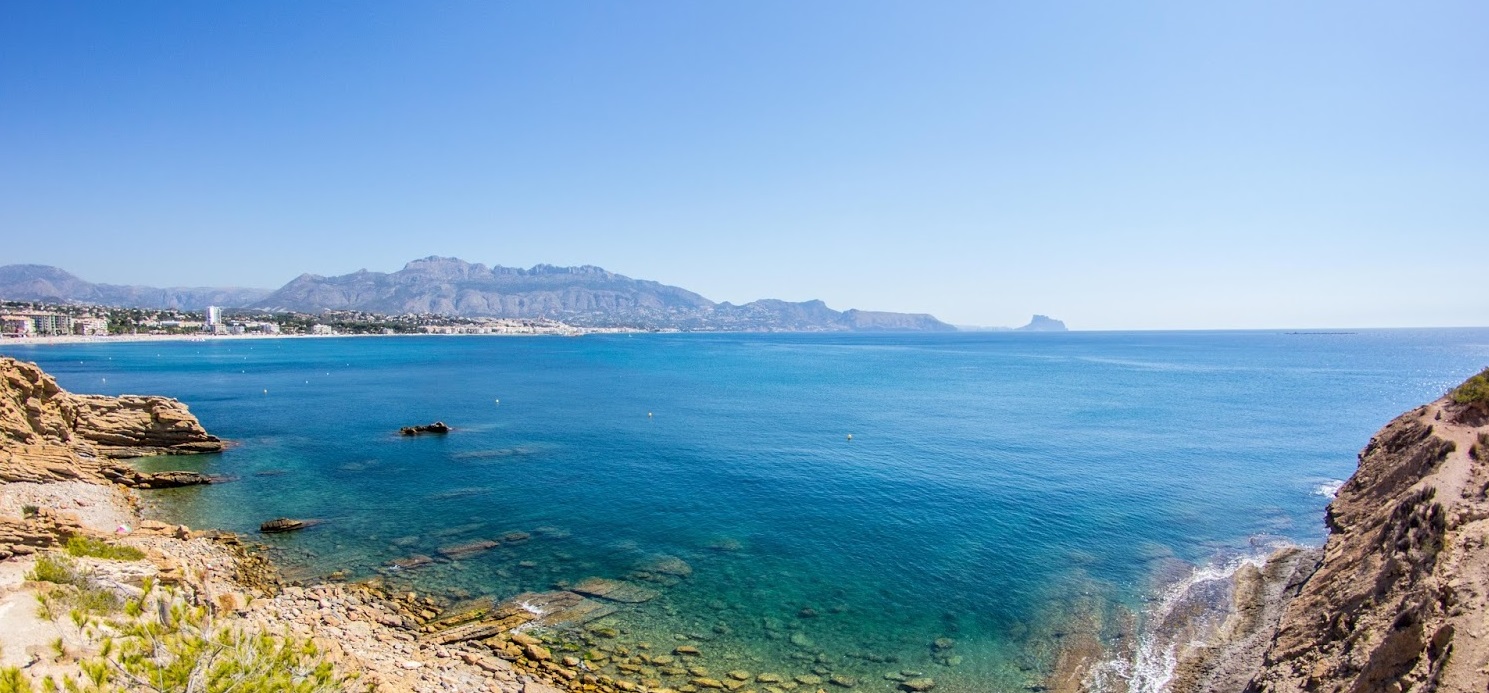 CALA DEL MÉDICO
 Cala Del Médico is a small cove with clear waters and pebble beach, located between the cliffs of the Sierra Helada. It is a quiet and uncrowded place, perfect for those looking to escape the hustle and bustle of the more touristy beaches. Despite its size, it has basic services such as showers and restrooms.
CALA DE LA MINA
 Cala de La Mina is a small cove with crystal-clear waters and rocky shoreline, surrounded by cliffs and Mediterranean vegetation. It's a quiet and secluded place, ideal for enjoying nature in its purest form. Despite its slightly difficult access, it's worth visiting for its clear waters and natural surroundings. There are no facilities available, so it's recommended to bring everything necessary for a day at the beach.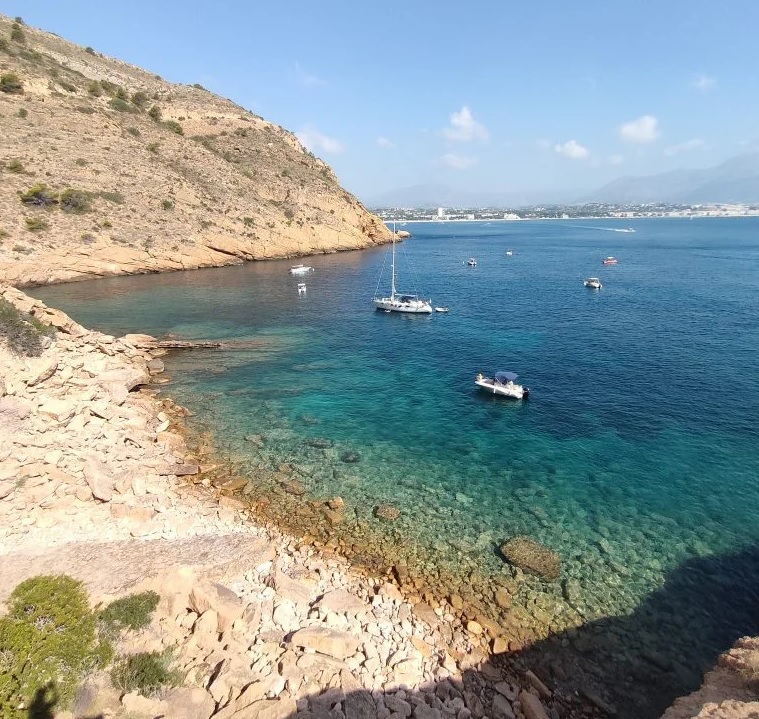 Choose the date... rent your boat... and let's sail!