CALPE
Discover Calpe, the paradise of the Mediterranean!
 Calpe is a beautiful coastal town located on the Costa Blanca, in the province of Alicante, in the southeast of Spain. With its stunning beaches, crystal-clear waters, and impressive natural landscapes, Calpe is a popular destination for both national and international tourists.
 One of the main attractions in Calpe is the Peñón de Ifach, a towering rock formation that rises 332 meters above the sea and is a protected nature reserve. Visitors can hike to the top of the rock and enjoy breathtaking views of the coastline and the surrounding mountains.
 Calpe is also known for its beaches, including the stunning Playa del Arenal-Bol and the secluded Cala del Mallorquí. These beaches offer a variety of water sports and activities, such as snorkeling, scuba diving, and kayaking.
 In addition to its natural attractions, Calpe has a rich history and culture, with ancient Roman ruins, a historic old town, and a bustling marina. Visitors can enjoy a variety of local cuisine, including fresh seafood, and shop for traditional crafts and souvenirs.
 Overall, Calpe is a paradise on the Mediterranean that offers something for everyone, whether you're looking to relax on the beach, explore nature, or immerse yourself in the local culture.
Course to...
CALA DEL MALLORQUÍ
 Cala del Mallorquí: This small and tranquil cove with crystal-clear waters is located north of Levante Beach in Calpe. It's an ideal spot to anchor your boat and enjoy the beauty of the surroundings. Surrounded by cliffs and vegetation, Cala del Mallorquí is perfect for those seeking a more relaxed atmosphere away from the hustle and bustle of the city. It's a great place to snorkel or scuba dive and admire the richness of marine fauna and flora.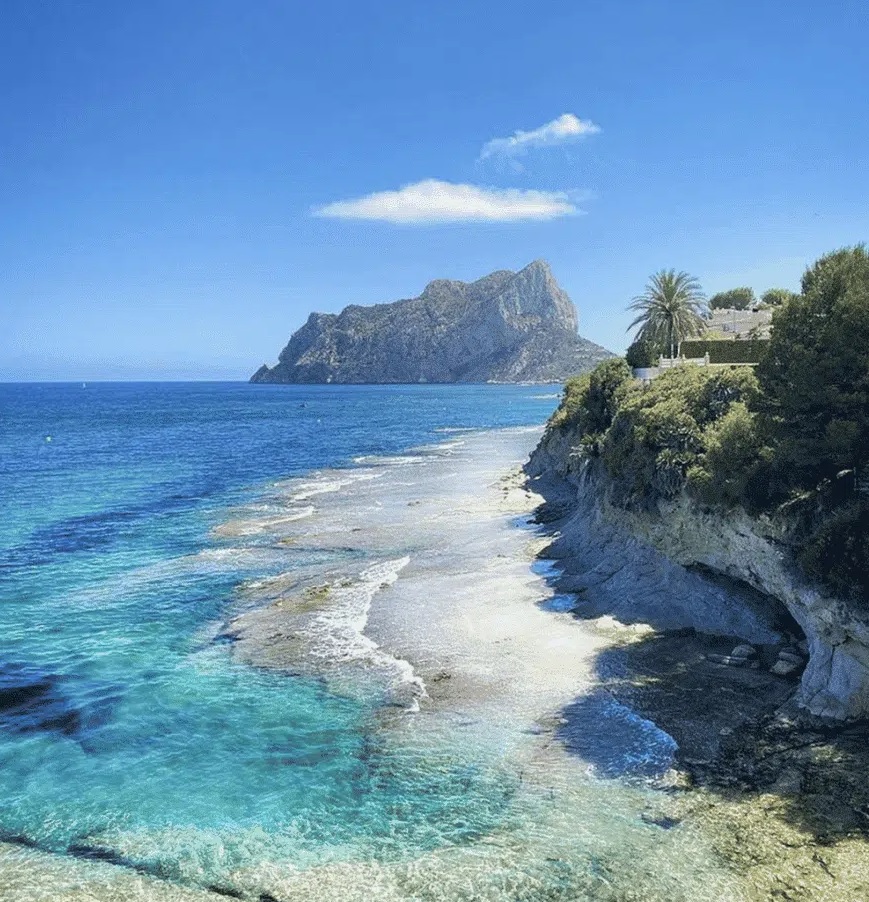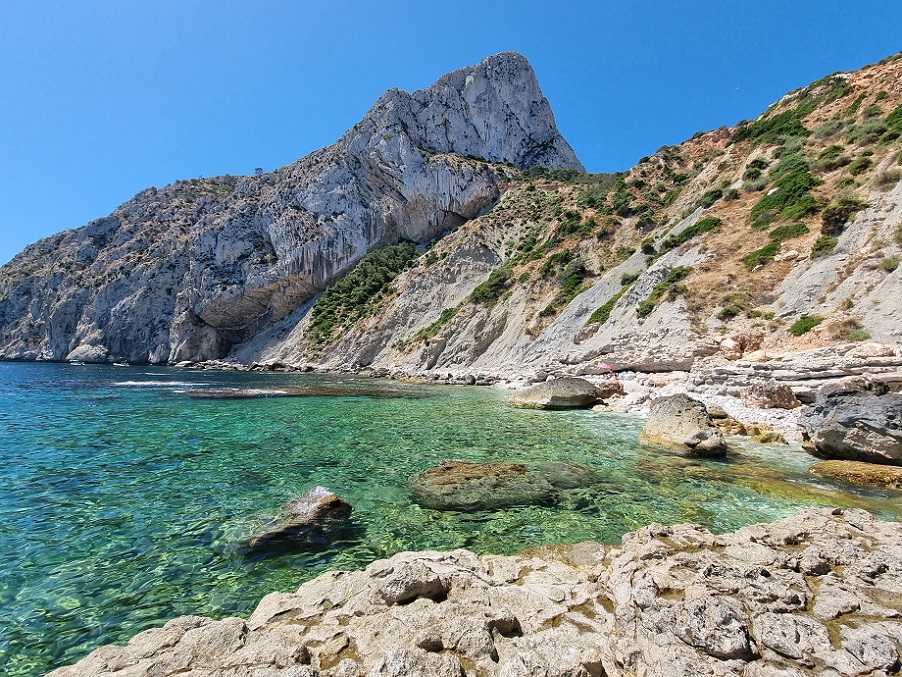 CALA DEL PENYAL
 Cala del Penyal: Located in a privileged natural environment, Cala del Penyal is one of the best-known and most popular coves in Calpe. Surrounded by cliffs and with an impressive view of the Peñón de Ifach, this place is ideal for enjoying a day at sea and practicing water sports. With crystal clear and shallow waters, Cala del Penyal is perfect for anchoring the boat and exploring its surroundings.
CALA EL RACÓ
 Cala El Racó: Located to the north of the port of Calpe, Cala El Racó is one of the most popular beaches in the area. With a length of 200 meters and a width of 30 meters, this beach of fine golden sand is ideal for enjoying a day of sun and sea. Cala El Racó is one of the busiest beaches in Calpe, and has a wide variety of services, such as restaurants, bars, and souvenir shops.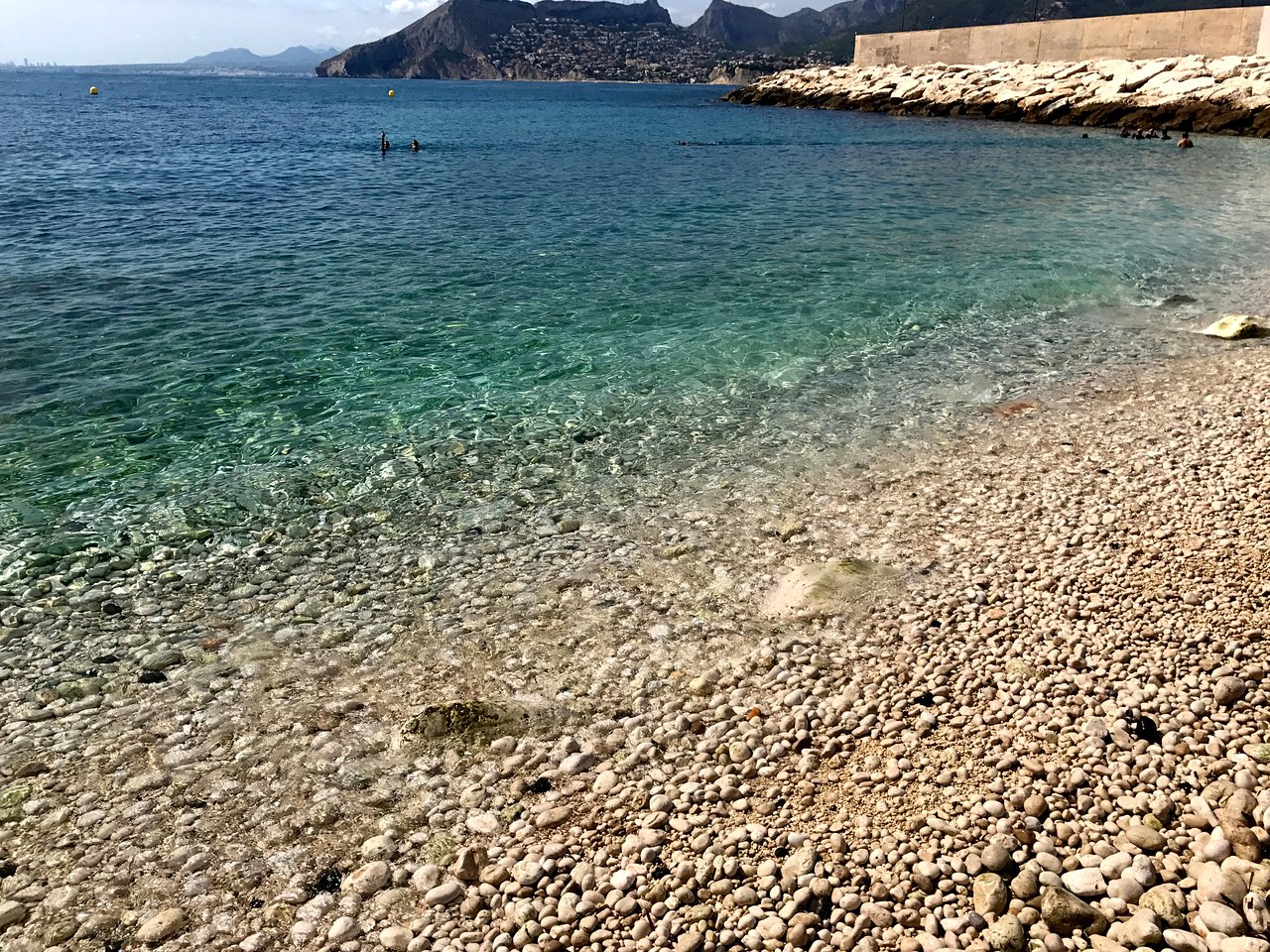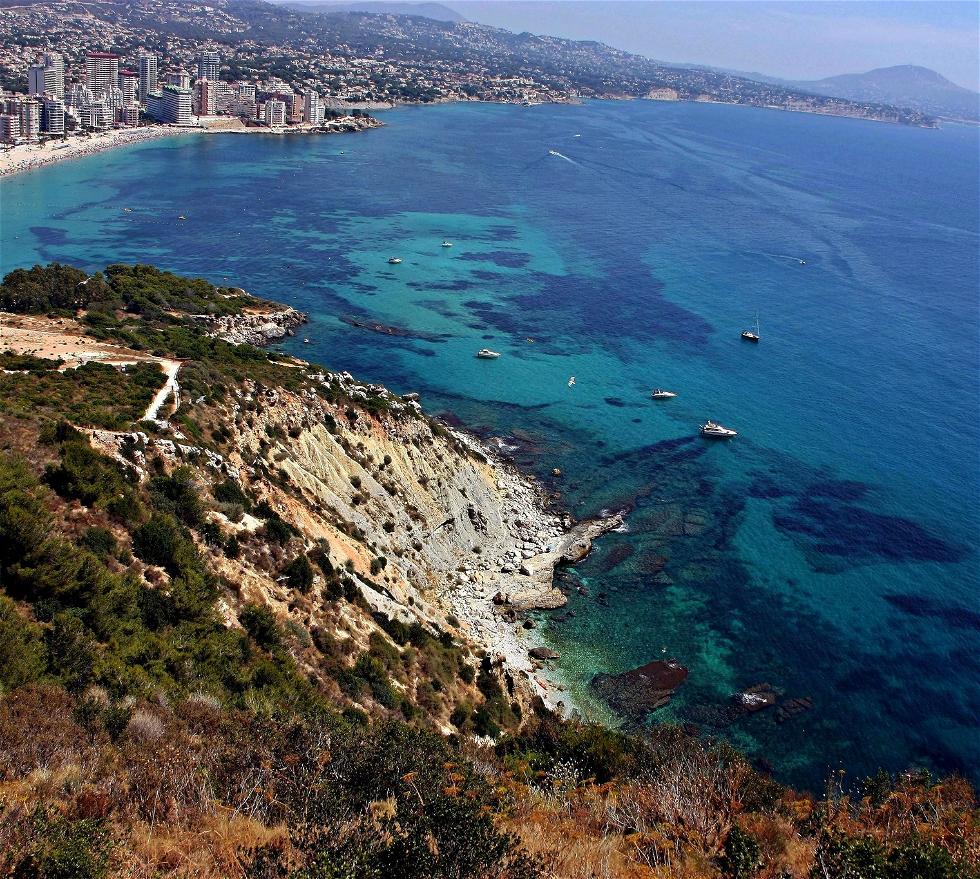 BAHÍA DE CALPE
 Calpe Bay: Calpe Bay is a spectacular place to anchor your boat and enjoy breathtaking views of the Peñón de Ifach and the coast of Alicante. With an extension of over 13 km, the bay is ideal for practicing water sports such as windsurfing or sailing. Additionally, it has numerous services and dining establishments to enjoy a complete day on the sea. In short, Calpe Bay is a must-visit if you are passionate about nautical activities and nature.
Choose the date... rent your boat... and let's sail!