BENITATXEL
Discover the rural beauty of Benitatxell!
 Benitatxell is a small and charming village nestled on the mountainside, with panoramic views of the Mediterranean Sea and the Natural Park of the Peñón de Ifach. This corner of the Costa Blanca is perfect for those who want to enjoy the tranquility of the countryside just a few minutes away from the most touristic beaches in the area.
 Walking through its narrow cobbled streets, you can breathe the authenticity of a village that has managed to maintain its roots. You can admire its traditional architecture, with whitewashed houses and red-tiled roofs, as well as its picturesque squares and fountains.
 In Benitatxell, you will also find numerous hiking trails that will take you to discover places of great natural beauty, such as the Cova dels Testos or the Barranc dels Cinc Ponts. If you are a nature lover, you cannot miss the Montgó Natural Park, one of the natural jewels of the Valencian Community.
 Due to its privileged location, Benitatxell is an ideal place for water sports enthusiasts and sailing enthusiasts, as it has a nearby marina and easy access to some of the best beaches on the Costa Blanca, such as Playa del Moraig or Playa de la Granadella.
 In summary, Benitatxell is an ideal destination for those who want to enjoy the rural beauty of the Costa Blanca, away from the tourist bustle but close to everything this area can offer.
Course to...
CALA DELS TESTOS
 Cala dels Testos: This small cove, located on the north coast of Benitatxell, is the perfect place for those looking to escape the crowds and enjoy a more peaceful and private atmosphere. With crystal-clear waters and a rocky seabed, it's ideal for snorkeling and discovering the rich biodiversity of the Mediterranean. Additionally, the cove is surrounded by cliffs, making it an especially picturesque and unique spot.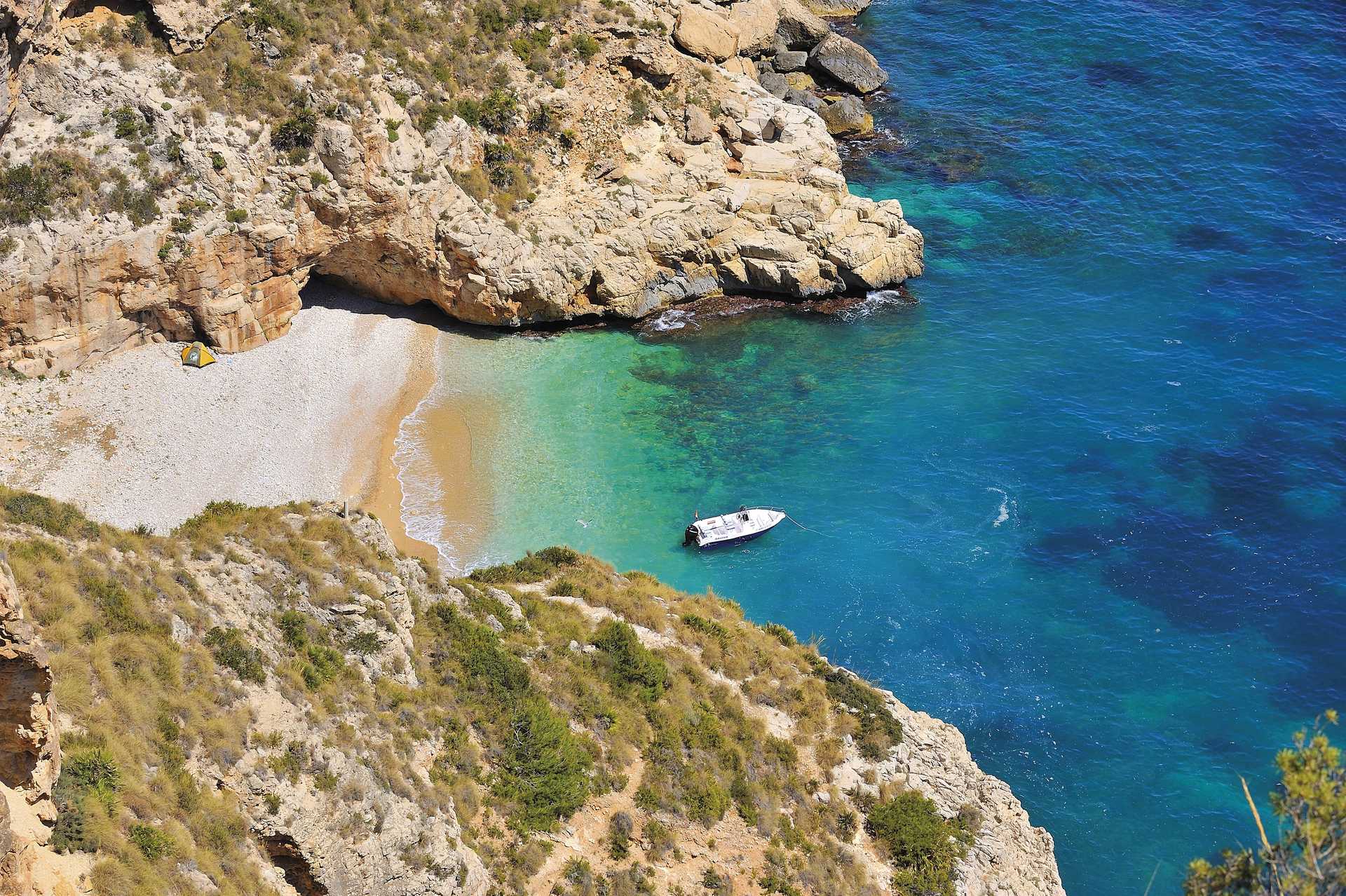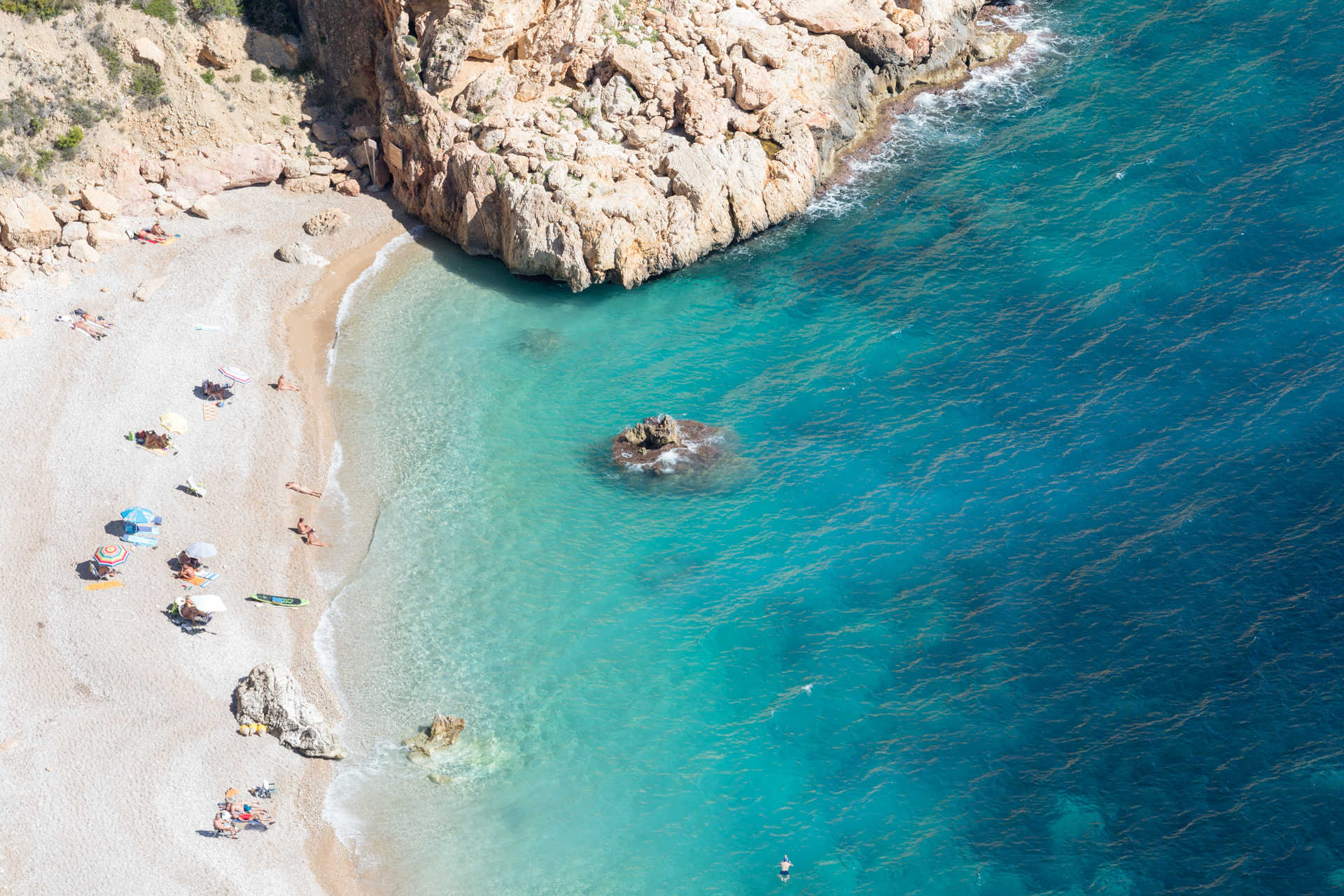 CALA DEL MORAIG
 Cala del Moraig: Known for its stunning cliffs and pebble beach, Cala del Moraig is one of the most popular areas of Benitatxell. The water is crystal clear and its seabed is rich in marine life, making it perfect for diving and snorkelling. Additionally, its location in a small bay protects it from strong winds, making it an ideal spot for water sports such as paddle surfing and kayaking.
COVAL DELS ARCS
 Cova dels Arcs: This stunning cave, located on the north coast of Benitatxell, is one of the natural treasures of the area. Its entrance is at sea level, allowing visitors to reach it by boat or kayak. Once inside, visitors can enjoy breathtaking views of the rock formations and crystal clear waters of the Mediterranean. Additionally, the cave is a refuge for different marine species, making it a perfect spot for diving and snorkeling.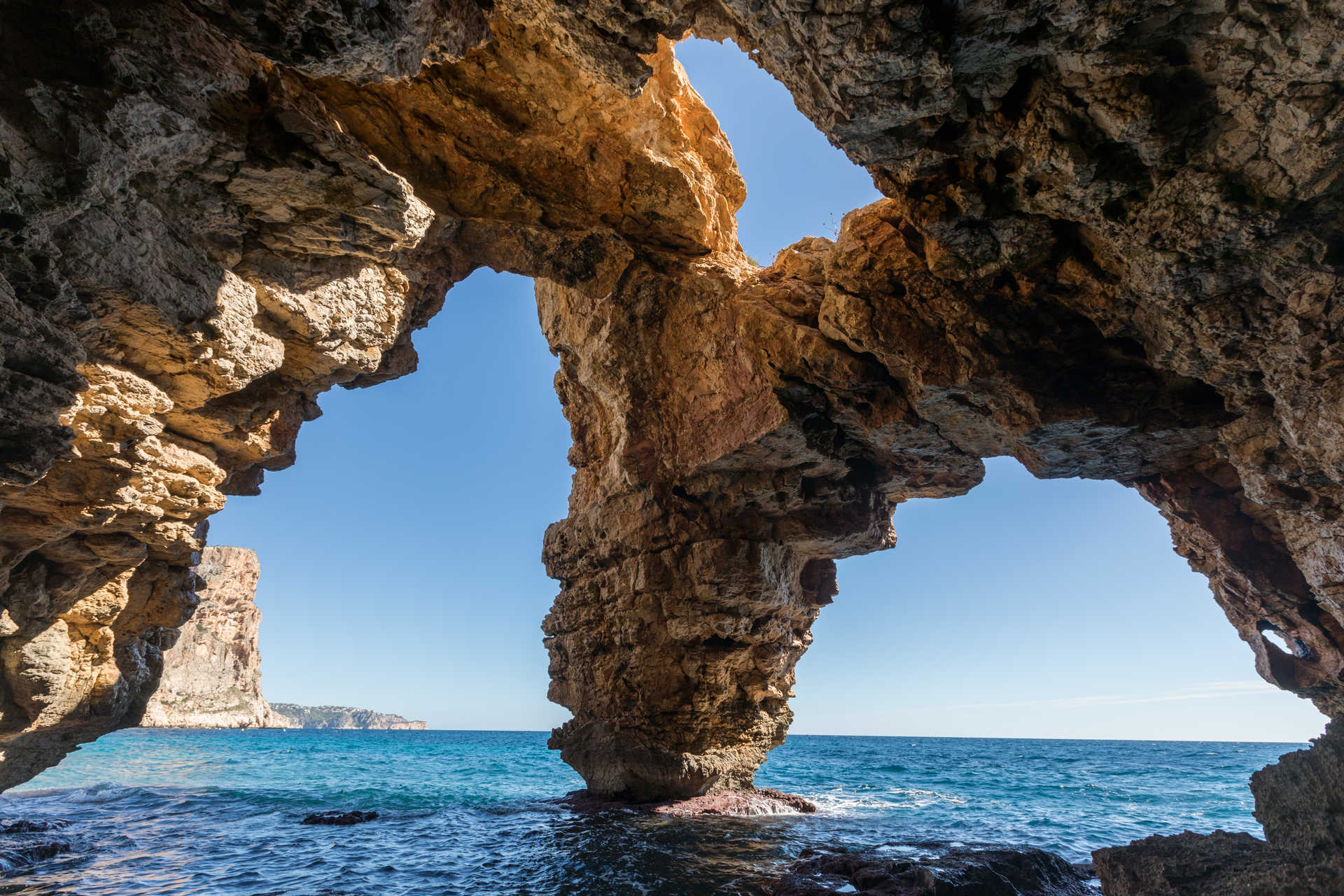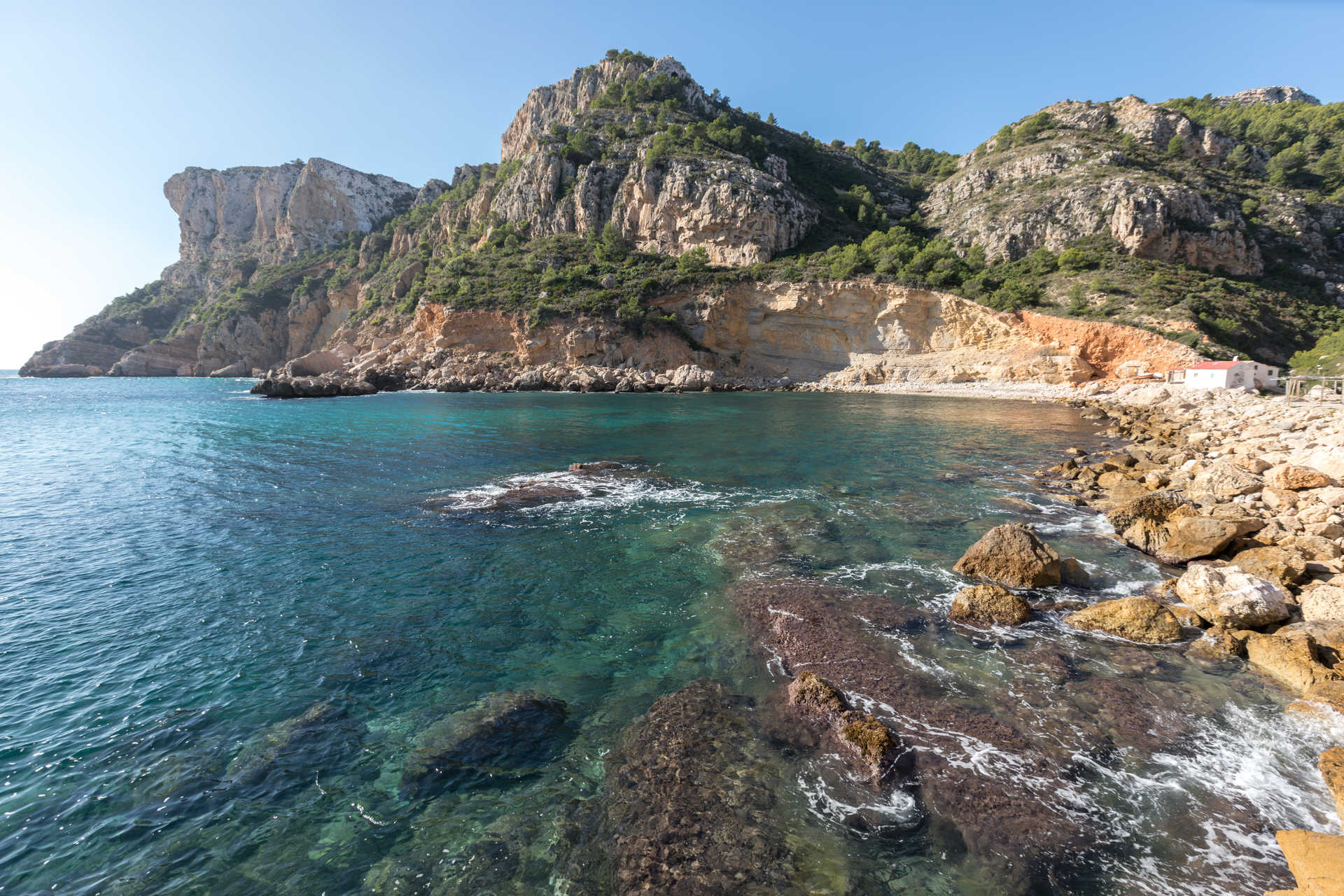 CALA LLEBEIG
 Cala Llebeig: This unspoiled beach, located on the south coast of Benitatxell, is an ideal spot for those looking for a natural and peaceful environment. With soft sand and crystal-clear waters, it's perfect for swimming and water sports like paddle boarding and kayaking. Additionally, the beach is surrounded by cliffs and pine forests, making it an especially picturesque and pleasant place to relax and enjoy the sun.
Choose the date... rent your boat... and let's sail!